Rihanna took the stage to loud cheers from the crowd during Jay-Z and Justine Timberlake performance at Yahoo! Wireless Festival on Sunday in London.
Rihanna hit the stage while Jay-Z was performing their hit collaborative single "Run This Town."
RiRi looked stunning as usual dressed in a leather dungaree-style skirt with white top.
The crowd of approximately 60,000 strong erupted when the world's biggest pop star hit the stage.
Rihanna was among a huge number of celebrities to sound off on Trayvon Martin murder case after George Zimmerman was acquitted of all charges.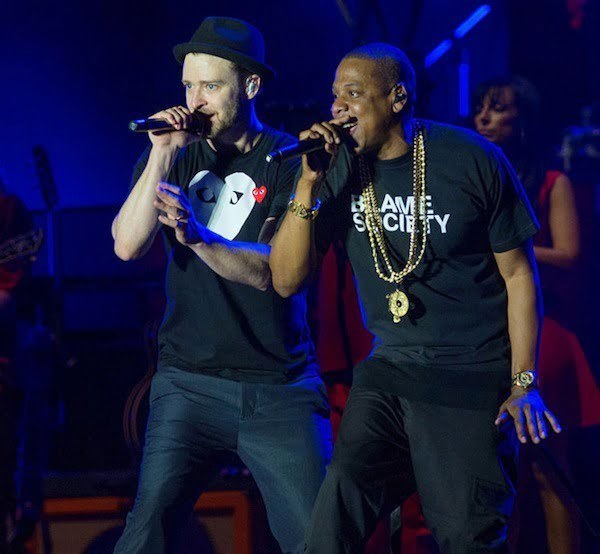 gallery