Rihanna continues to tease Chris Brown with more butt cheeks photos on Instagram.
The Bajan pop beauty uploaded some saucy photos showing off her toned physique.
Fans are accusing Rihanna of uploading the photos in response to Chris Brown, who tweeted out a photo of himself cozying up with on-again girlfriend Karrueche Tran.
Last month Rihanna friends revealed that she is not handling her recent break up with Chris Brown very well.
Rihanna gets upset each time she seas Chris Brown with Karrueche Tran.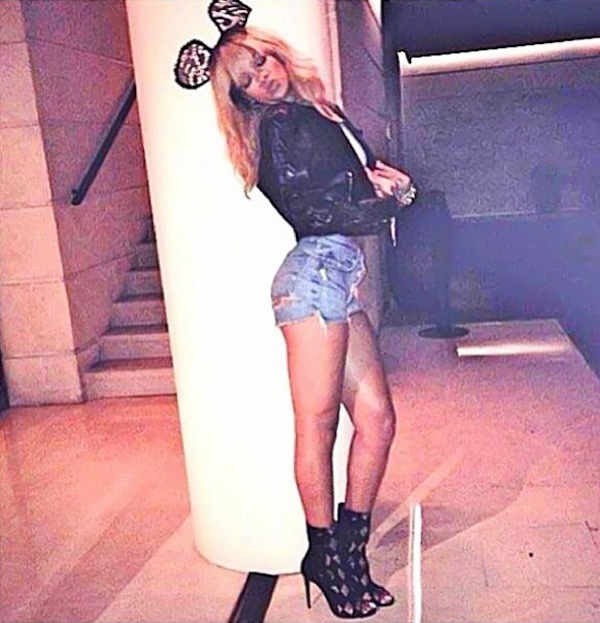 Rihanna is currently making her way across Europe for her Diamonds World Tour. She performed in front a record 80,000 people in Paris on Saturday night.