Paris Jackson is currently receiving treatment in the hospital following a suspect suicide attempt.
Fans of the late king of pop Michael Jackson are praying for his 15-year-old daughter, Paris Jackson, tonight after she allegedly attempted to take her own life.
According to TMZ, A 911 call came from her Calabasas family home at approximately 1:27 AM, reporting a possible overdose.
Additional reported alleged that she cut herself on the wrist and left a suicide note.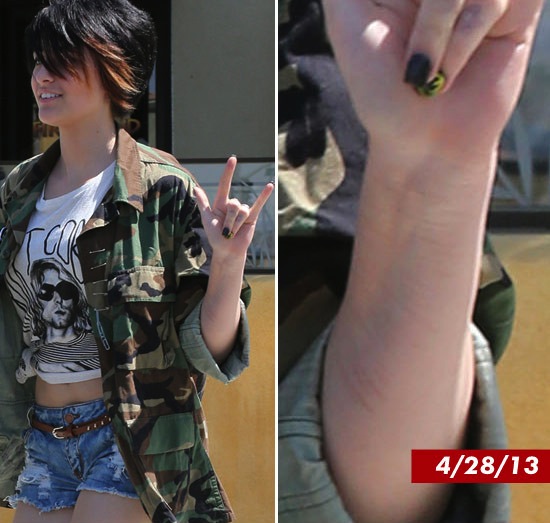 There are also rumors that the teen was ticked off when she was told she cannot attend a upcoming Marylin Manson concert.
"Being a sensitive 15-year-old is difficult no matter who you are," Katherine Jackson's lawyer, Perry Sanders, said in a statement. "It is especially difficult when you lose the person closest to you. Paris is physically fine and is getting appropriate medical attention. Please respect her privacy and the family's privacy."