Chris Brown is a huge fan of Michael Jackson music and dance and now Jackson's daughter is a huge fan of the F.A.M.E. singer.
Jackson's daughter Paris Jackson made a heart shape with her hands while watching Chris perform last week at his "F.A.M.E." tour stop at Los Angeles' Staples Center.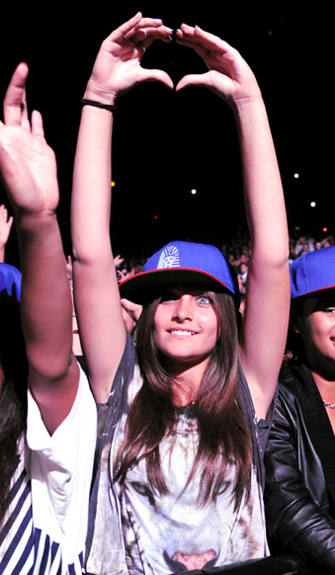 The 13-year-old was spotted front row with her friends, wearing snapbacks from Tyga's Last Kings merchandise line.
"Staples Center Sold out show!!!!!!! First time ever to do my own concert here!! So excited!" tweeted Chris.
gallery