Kim Kardashian says this is my bare baby bump.
After weeks of scrutiny in the media over the validity of her pregnancy, Kim Kardashian has decided to show a photo of her bare belly.
The reality star uploaded the above photo on Instagram yesterday.
Coincidentally, the photo came just moments after the National Enquirer published a story alleging the Kim Kardashian and her mother/manager Kris Jenner is cooking up a conspiracy to make money of a fake pregnancy.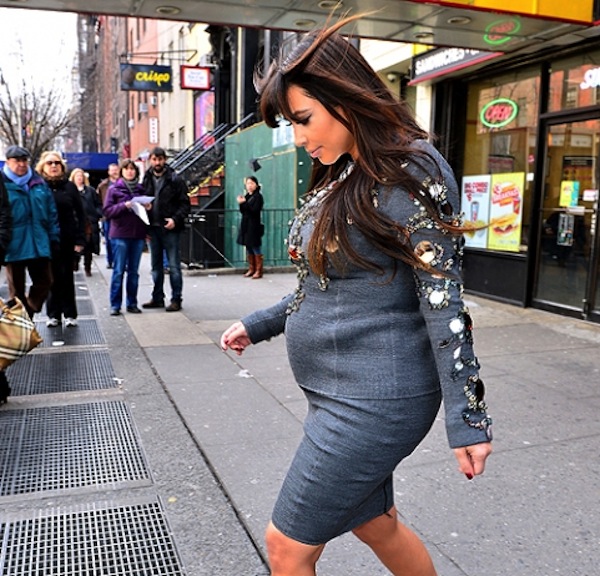 This is what the National Enquirer said:
A source close to Kim believes the star might have hatched a sensational scheme with her money-hun­gry momager Kris Jenner to fake her pregnancy while secretly having a sur­rogate mom carry a baby for her and her lover Kanye West.
Do you think Kim Kardashian is faking her pregnancy?
Sound off in comments below.
gallery