Fashionista Rihanna was spotted yesterday evening at the LAX in Los Angeles rocking a DKNY Jumpsuit.
These were very popular back in the 1990s, but could be coming back. Once Rihanna start rocking them, you know a lot of her fans also will.
This custom piece came from DKNY for Opening Ceremony collection.
RiRi was later spotted arriving in London.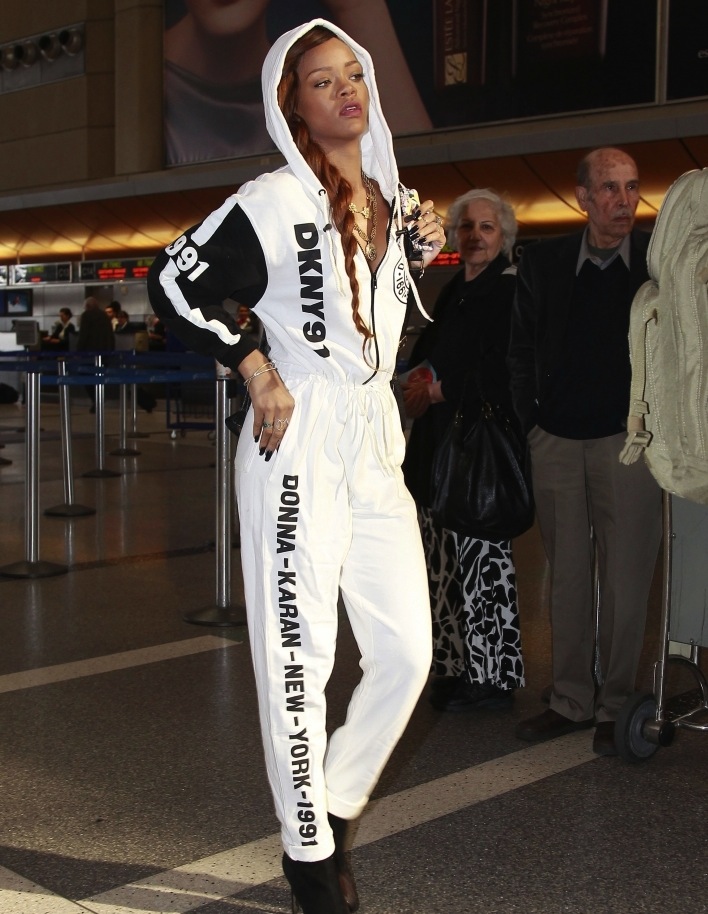 Rihanna made tabloid headlines last week when excerpts from her interview with Elle UK magazine landed online.
"I will have a child," Rihanna told the magazine.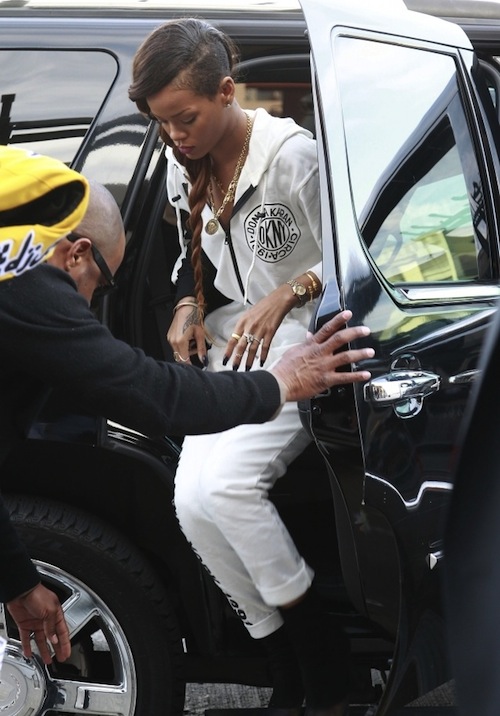 She also opened up about why she rekindled her relationship with Chris Brown after the two split in 2009 after he attacked her.
"I have my own reasons, very very private reasons. Very personal. A lot of things. Bottom line is – I know him," Rihanna said. "I had a lot to think about and I had a lot of time to think about it. I was trying to do this for myself … You don't have that feeling [of everlasting love] with everybody so when you have it you don't want to let go of it. I would definitely say that he [Chris Brown] is the one I have that kind of relationship with."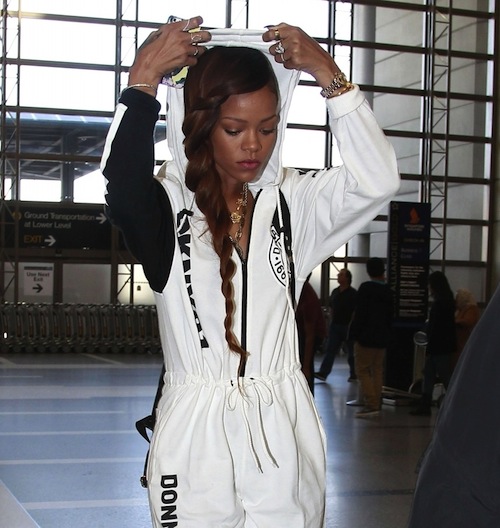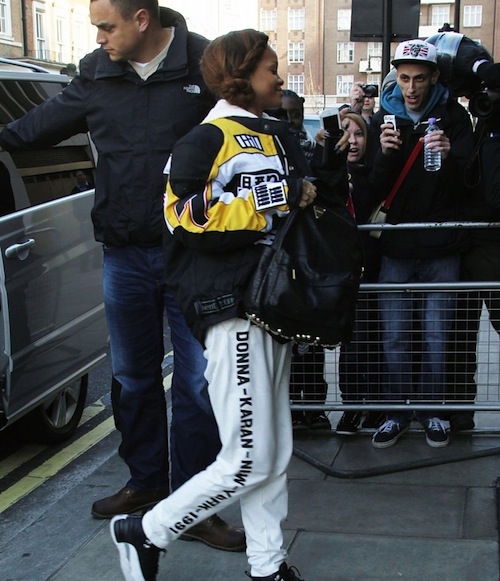 gallery"50878,50877,50876,50875,50874,50868,50869,50870,50871″]