Me-Ow
Not only is Rihanna very gorgeous, but she is perhaps the most photogenic celebrity out there. She makes photographers jobs so easy.
During her interview with Elle UK magazine, Rihanna says "I will have a child." Leaving everyone to interpret that however they like.
The "Diamonds" hitmaker also opens up about her relationship with Chris Brown and why she went back to him.
Rihanna also let the world know that she is not afraid of anyone except her mother Monica Fenty.
RiRi loves to express herself via photos on Instagram and often posts pics of herself naked and smoking weed.
This is what Rihanna told Elle UK:
"I Instagram everything, whether it's smoking pot, in a strip club, reading a Bible verse or hanging out with my best friend, who happens to be Chris."

"I'm not afraid of any person in this world but her. I'm terrified of her. She called me up two days ago and reeled me in about two naked pictures my best friend Melissa put on Instagram – a sneak-peek from a photo book she's making about me."

"My mom went crazy on me. I was embarrassed. I felt like I got my a*s whupped in front of class in school. She said, 'This was a private moment and you're just parading this around'. She humbled the f*** out of me."
Don't mess with mama Fenty.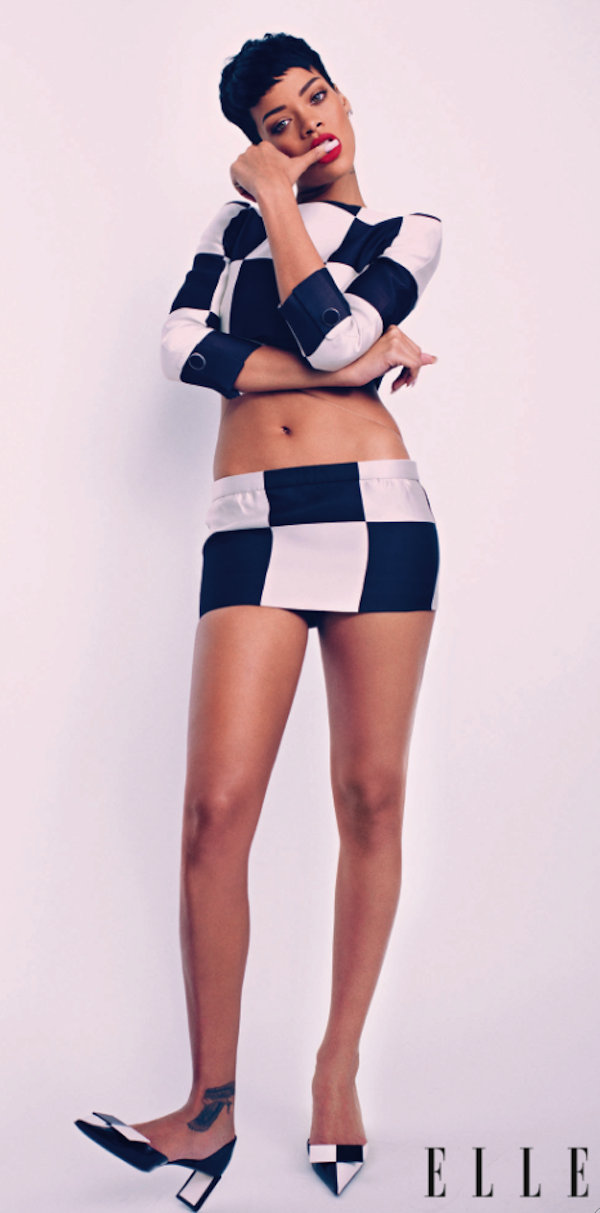 The issue of the magazine hit newsstands end of this month for April.
gallery"50774,50773,50772,50700,50701,50771″]