The paps caught up with Rihanna on Thursday night leaving The Roxbury nightclub in Hollywood. As we come to expect from Rihanna, she slays another outfit while rocking her new hairstyle.
Paying homage to her late grandmother Dolly, RiRi was rocking a gold chain that reads Gran.
Last week Rihanna won a People's Choice Award for Favourite R&B Artist. She took to Twitter to thank her loyal fans.
"Special big ups to the people who voted for me, it was worth it!!," Rihanna tweeted.
"Thanks for being, not just consistent, but loyal! I feel special, having you guys to inspire me and to grow with me!! Thank you and I love you #WINNER," Rihanna added on Twitter.
Rihanna will be performing at the 2013 Grammy Awards next month.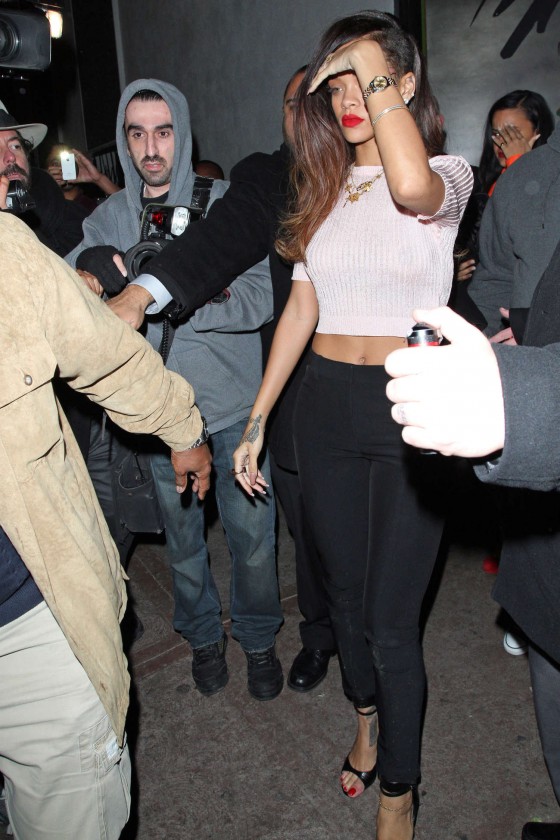 gallery"46473,46472,46471,46470,46469,46466,46467,46468,46474″]