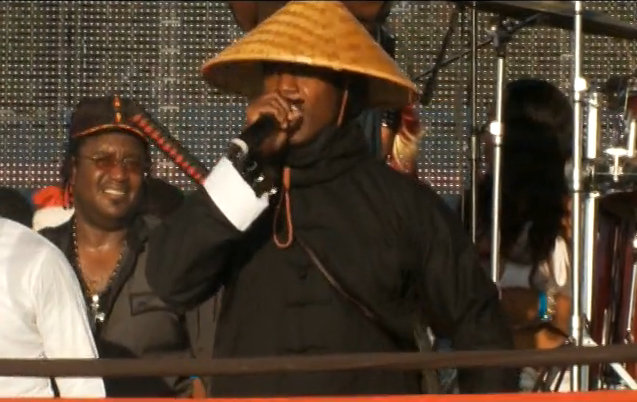 Kiprich is officially the new Clash King of dancehall, but the deejay don't like to be called a clash artist.
After the smoke clear at Jamworld last Thursday morning Kiprich was the last man standing in the well publicised tag team clash with Kippo and Ninjaman taking on Merciless and Tony Matterhorn.
Speaking with Winford Williams of OnStage, Kiprich explain how he used one line to kill Tony Matterhorn.
"That lyrics jah know, the whole Matterhorn name," Kiprich said. "Am teaching him that his name alone kill him. So I asked him why you didn't pick a name like Mattalan, or Mattamillion, or Mattabadman. A 20 cigarets in a pack so everyday its 19 man you itch on."
Kiprich said that line stunned Tony Matterhorn to the point he did not know what to do next.
Despite the heated lyrical confrontation, Kippo and Tony Matterhorn remains good friends. Matterhorn conceded the clash to Kiprich but says he was happy to be apart of the history making clash.
Watch Kiprich interview below.