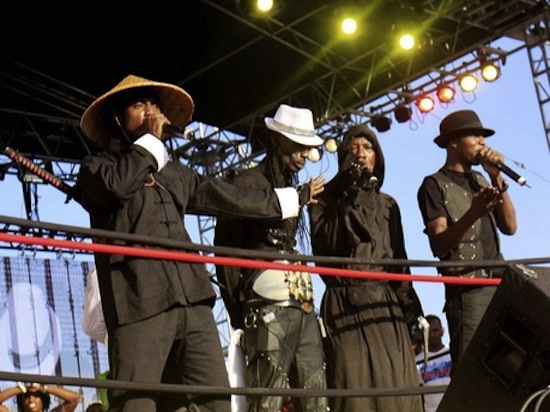 Is Kiprich the new clash king.
After Sting 2012 Kiprich may very well cement his place in dancehall history as one of the greatest clash artists ever.
Not only did Kippo single-handedly destroy Tony Matterhorn and Merciless, but he also almost destroy Ninjaman in the end.
But the icing on the Cake for the young dancehall veteran was when Ninjaman handed him the Clash belt.
You can safely say Kiprich is already on the lineup for many more Sting to come.
A rep for the "Facebook" deejay told Urban Islandz that he is always ready for a lyrical war with any artist.
"Kiprich prove himself to almost everyone that he is the undisputed, so any artist want the crown know what to do," the rep said.
You can watch the Kiprich, Ninjaman, Merciless, and Tony Matterhorn clash at Sting 2012 via link below.