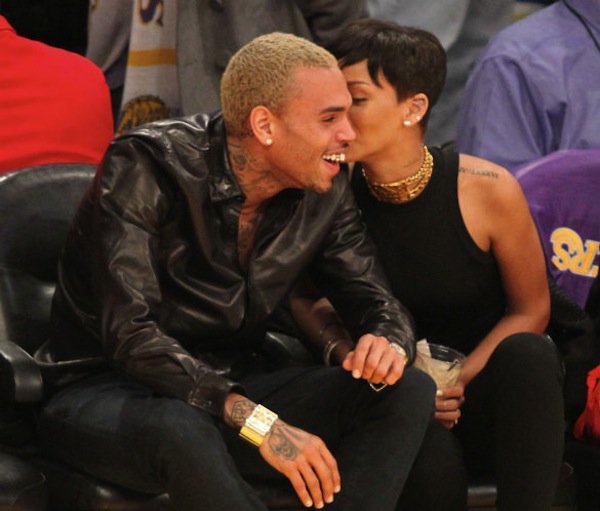 Chris Brown and Rihanna relationship is now sign and seal and they are Unapologetic about it.
According to HollywoodLife, Chris Brown painted a candid photo of the two embracing each other with the caption underneath "You're My Girl For Life."
Sources close to the gossip blog reveals that Breezy had a blast with Rihanna over the Christmas holiday.
This is what the source said:
"He and Rihanna are crazy as hell. Chris had a bomb a*s time with Rihanna over Christmas. He was scared, though, when she came to his house because Chris has been working on a painting for like two months for her. He painted this picture of him and her together and it's [amazing]. It's tight as f. It's him and her together — she's looking forward and he's kissing her on the cheek. Chris painted the gold necklace around her neck that he got her and at the bottom he wrote 'you're my girl for life.'"

"I don't know if Rihanna got the painting yet, but he shipped it to her and I know she will go crazy when she sees it. I don't know why [Chris] didn't put it on Instagram, but I guess they want some [stuff] to themselves."
Rihanna and Chris Brown reunion reportedly made Breezy's ex-girlfriend Karrueche Tran angry.