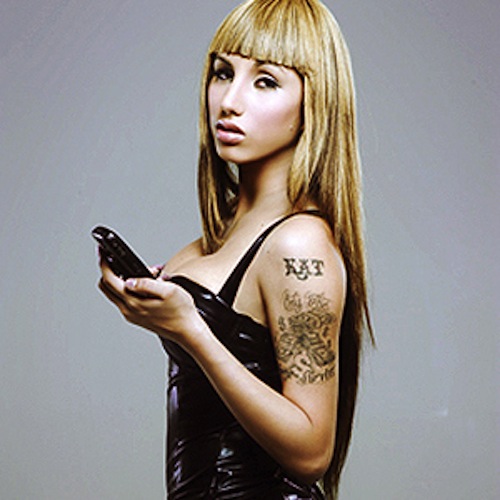 Hip-hop groupie Kat Stacks is coming back to ruin more rappers lives.
The Venezuelan beauty, real name Andrea Herrera, may escape deportation and may be heading back to Soulja Boy's crib.
Stacks broke the news via her Twitter page last week:
"IM COMING OUT !!!!! @wwwicegov gave me a 2nd chance !!"

"Im so happy im crying !"

"Thank you so much to the great work of attorneys Luke H. Abrusley & @jvimmigration" (Kat Stacks Official Twitter
Soulja Boy don't may still have to breath a sigh of relief since Kat Stacks may not be coming out just yet. At least not until a judge says yes.
She wrote on Twitter this week:
"So @wwwicegov wont release me until a Judge signs for it."

"It's been over a week, stop delaying my release"

"#FreeKatStacks i already received the decision of a second chance from @wwwicegov … #ReleaseMe"

"I was suppose to be with @Mama_Stacks @QWorldStar & my Son today :( crying made me stronger #GodIsWithMe" (Kat Stacks Official Twitter)
Kat Stacks has been locked up almost two years now after she was busted in Tennessee in 2011.