Nicki Minaj stepped out in pink for her Pink Friday fragrance launch in her hometown of Queens, New York.
The "Freedom" rapper took over Macy's with her barbz before heading over to DJ Clue for a radio interview.
"Had a blast @ my fragrance signing. Thank u guys so much for coming out!!!!!! Queens baby!!!!!!" Nicki Minaj tweeted.
Nicki Minaj debut her new album Pink Friday: Roman Reloaded – The Re-Up last week. The Young Money rapper is also planning to launch her own label next year.
"It's exciting because I think that I'm finally in a position to open doors for other people and it's a great feeling because I feel like they're so, so talented," Nicki Minaj told the Associated Press.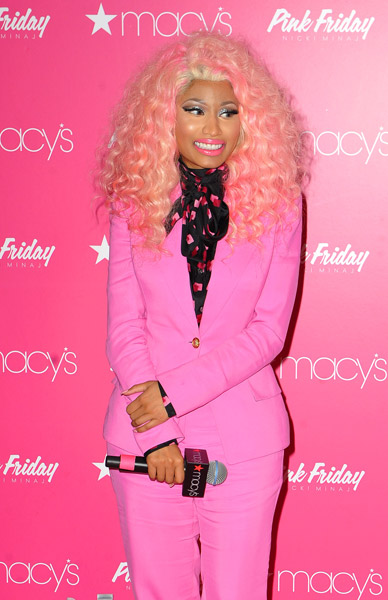 gallery