Chris Brown stirred up some controversy yesterday when he turned up at a Halloween party hosted by Rihanna dressed as a terrorist.
The "Turn Up The Music" singer and his boys put on their Arabic robes, turn, beard, and strap on a couple rounds of bullets.
Rihanna was the host of the Halloween party held at Greystone Manor in Hollywood.
"Ain't nobody F–king wit my clique!!! #ohb," Chris tweeted.
Chris Brown mother Joyce Hawkins also defended Breezy on Twitter from a few backlash.
"HALLOWEEN IS FOR FUN NOTHING MORE THAN JUST FUN," Joyce Hawkins tweeted. "GET A LIFE PLEASE."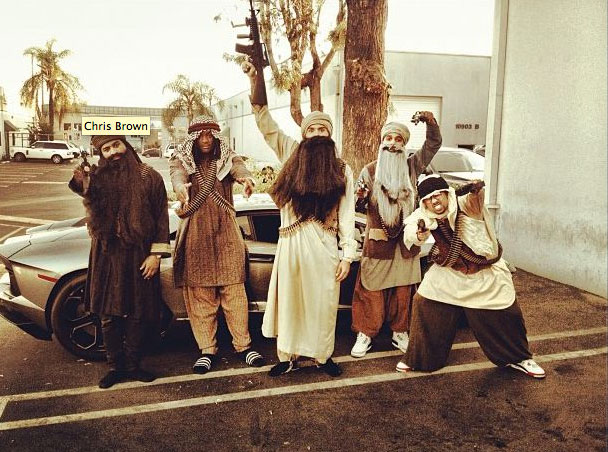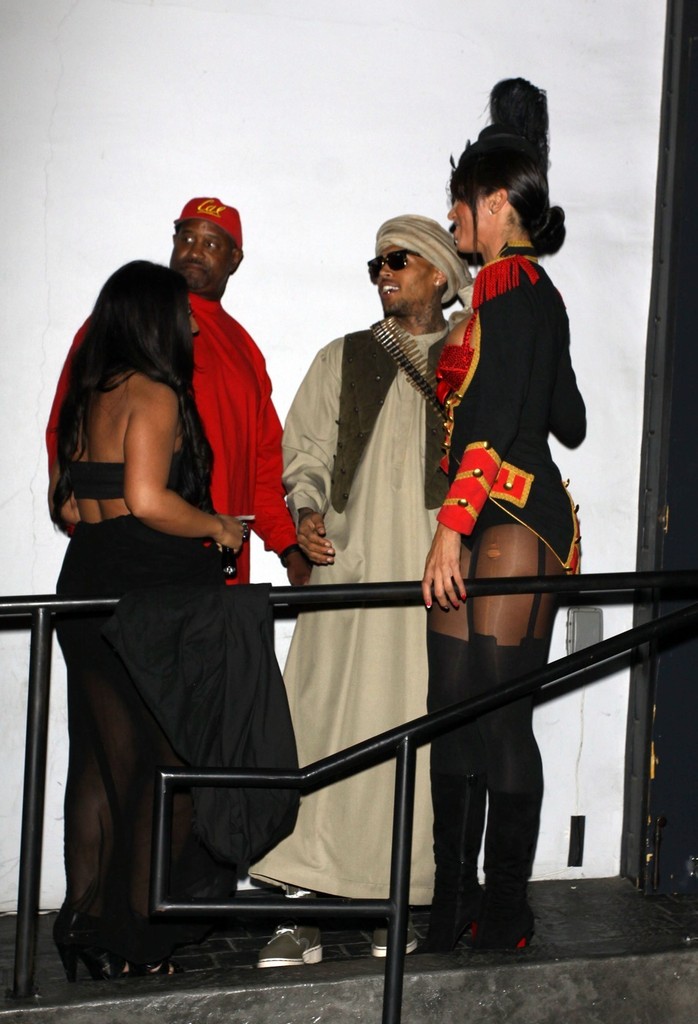 gallery