Last week Rihanna swing by her late grandmother Dolly's home in Brooklyn and it turned out to be a bit emotional for the singer.
Rihanna's grandmother passed away three months ago. She was laid to rest in her homeland Barbados.
While going through some of her stuff, Rihanna found some candid photos that she shared with her fans on Twitter.
"I'm back at #grangrandollys for the first time without her going through her stuff," Rihanna tweet.
The "Diamond" singer also found a scrapbook that document some of Rihanna's success over the years.
"More newspaper clippings #grangrandolly she's the greatest," Rihanna added on Twitter.
Rihanna made headline last week after a wild week with her ex-boyfriend Chris Brown. The two love birds were spotted partying in a NYC club before cuddling up at one of Jay-Z Barclays Center concerts in Brooklyn.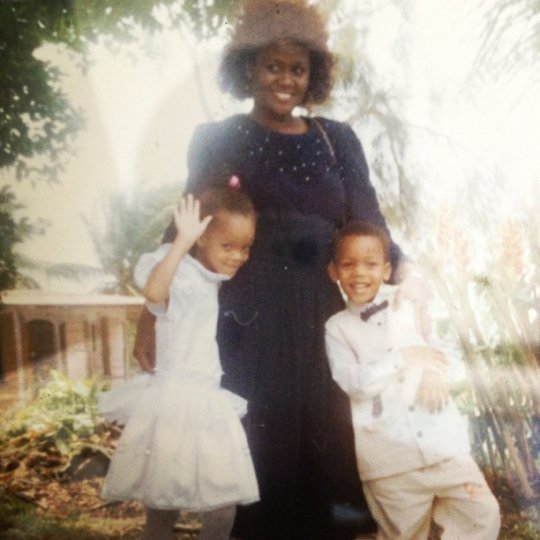 gallery