Amber Rose and Wiz Khalifa are hip-hop's newest favourite couple.
The love birds were spotted getting dinner at Madeo Italian restaurant in West Hollywood like a regular couple on Tuesday. Wiz Khalifa tweeted a photo of the two with the caption "with love."
A very pregnant Amber Rose wear a skin tight knit dress and kitten heels. She rocked a longer than normal hairstyle.
Amber and Wiz are expecting their first child together. Rose confirmed her pregnancy on the red carpet of last month's MTV Video Music Awards. Wiz Khalifa says he is very excited to be a dad.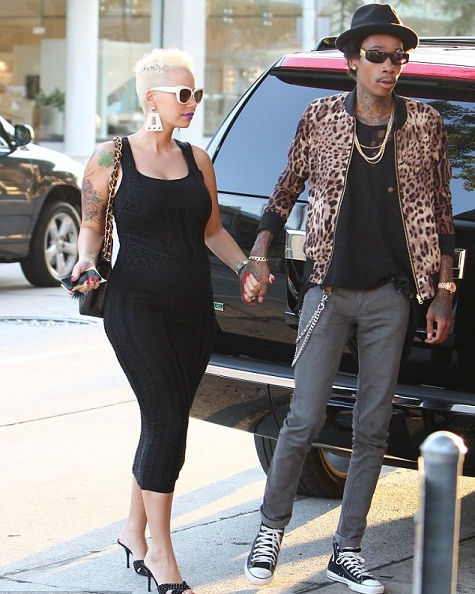 gallery