The Rihanna and Chris Brown saga never gets old. Check out these new grills Rihanna rocking.
Just when you thought it couldn't get more soap opera-ish, it did. A day after Chris Brown sparked controversy with a neck tattoo that strikingly resembles Rihanna battered face from the infamous 2009 beat down, Rihanna turned up with a new set of gold grills in her mouth closely resembles Chris Brown's own.
Paparazzi caught up with the Bajan pop beauty last night leaving one of her favourite restaurants, Giorgio Baldi in Santa Monica, California. We are not sure if she is sending Breezy a message or it's just a simple fashion statement.
Sound off below.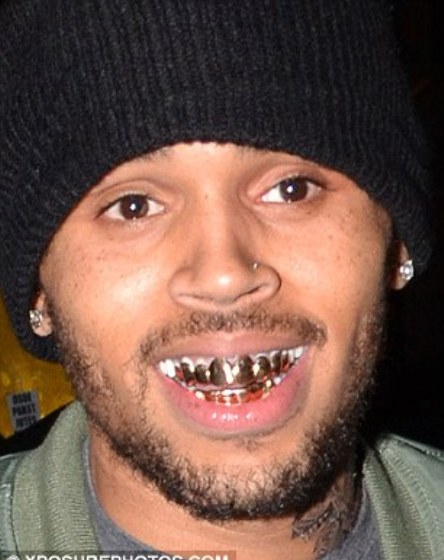 gallery