Rihanna was the Cleopatra of the modern world at Monday nights 2012 Robin Hood Benefit in New York City.
RiRi ruled the stage with a powerful performance of her single "Where Have You Been." Rihanna stepped out on stage dressed like Cleopatra in a sexy gold outfit with her dancers in matching Egyptian theme outfits.
The Bajan pop superstar uses her star power to help raise $57 million dollars to fight poverty in New York City.
After the event, Rihanna treated herself to a night out in the city, where an old guy approached her with flowers.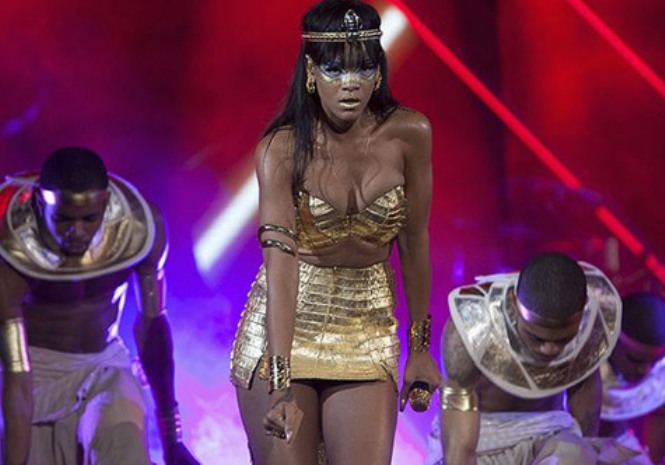 gallery