Chris Brown releases a new single "Don't Wake Me Up," produced by Benny Benassi, off his upcoming album Fortune, due July 3rd.
The R&B singer will also release an accompanying video shot earlier this week by famed music video director Collin Tilley.
The video shot in the desert on Monday with model Araya Nicks playing Breezy's leading lady. Stills release from the shoot saw a shirtless Chris Brown posing against a vintage car and sported a bandana and Jordans.
Listen Chris Brown "Don't Wake Me Up" below.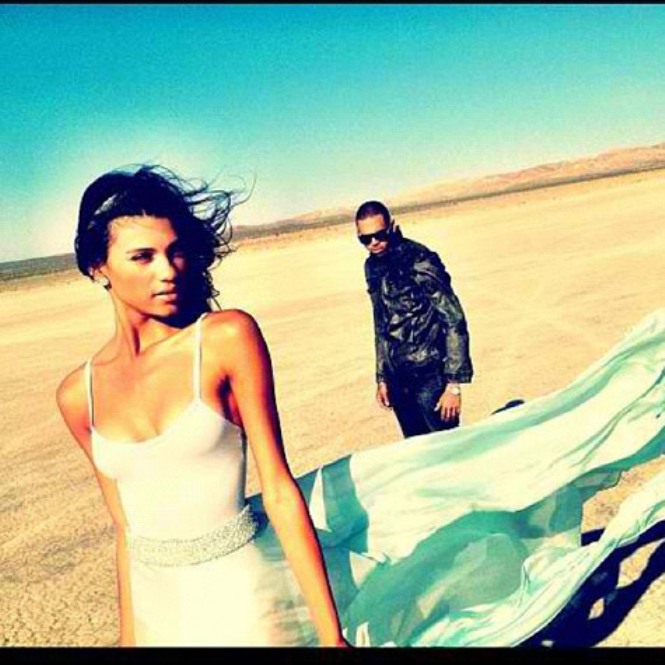 gallery