Kanye West and Kim Kardashian can't get enough of each other these days. The new couple was spotted getting close courtside the Los Angeles Lakers vs. Denver Nuggets game at the Staples Center in Los Angeles on Saturday.
Justin Timberlake and fiancée Jessica Biel almost stole the moment when they were snapped locking lips. But the cameras were almost locked on Yeezy and the Keeping Up With the Kardashian star.
Kanye West is rumored to be wanting to marry Kim Kardashian after a dropping a few lines in a track.
"I saw you in the club in a white dress. Now I want to put you in a white dress," Kanye West raps.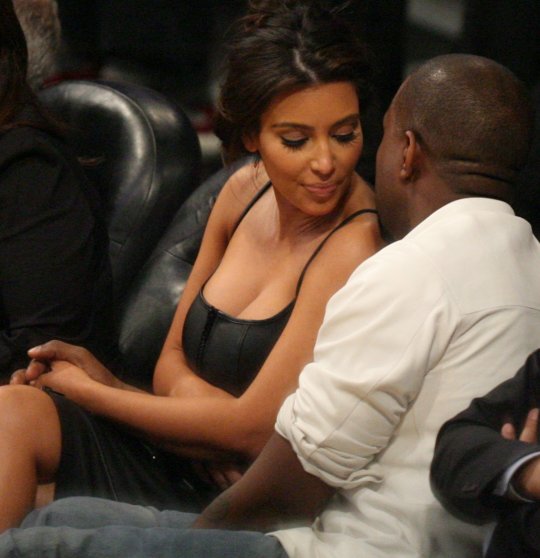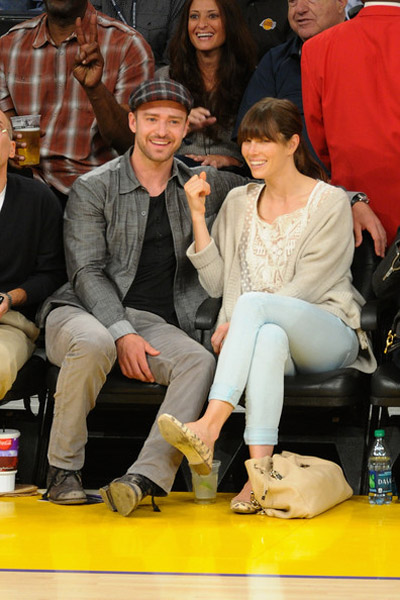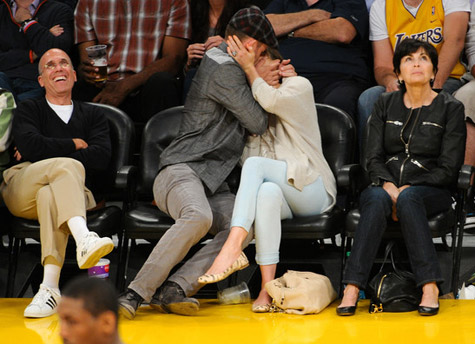 gallery