On Sunday night (April 15), Rihanna made a surprise appearance at Coachella during Scottish DJ Calvin Harris set. The duo performed their hit collaborative single "We Found Love," during which RiRi went crowd surfing.
Rihanna, who kept her fans updating on her every move at the event, tweeted:
"This turned out to be one of the best nights of my life." Adding: "@CalvinHarris I had so much fun with your ****ing fanz tonight! Diz hoodrat $kabii @katyperry also crowd surft n ATE my A$$ during my show."
Rihanna later joined her BFF Katy Perry front row the audience to take in the rest of Calvin Harris' set.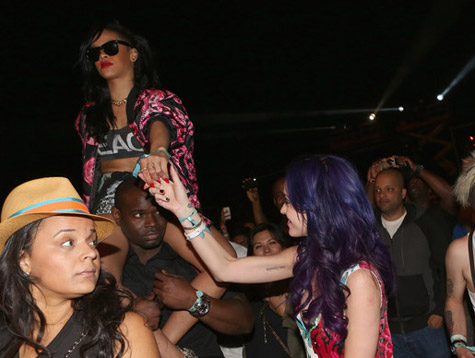 gallery