Prince Harry won over the hearts of Jamaicans with his down to earth personality and his love for people. Harry was in Jamaica this week on the final leg of his Diamond Jubilee tour of the Caribbean. Last week he visited the Bahamas and Belize.
The prince stepped on the dance floor in a pair of blue suede Russell and Bromley desert boots. The shoes, closely resembles the classic desert Clarks, retail for around £115.
The crowd cheers while he move the the rhythm of the legendary Bob Marley's "One Love" single. Harry also met Bob's widow, Rita Marley and the Prime Minister of Jamaica, Portia Simpson-Miller.
"We are in love with him, we love him, he's a wonderful person, such a beautiful person!' Simpson Miller said.
Watch footage from Prince Harry dance below.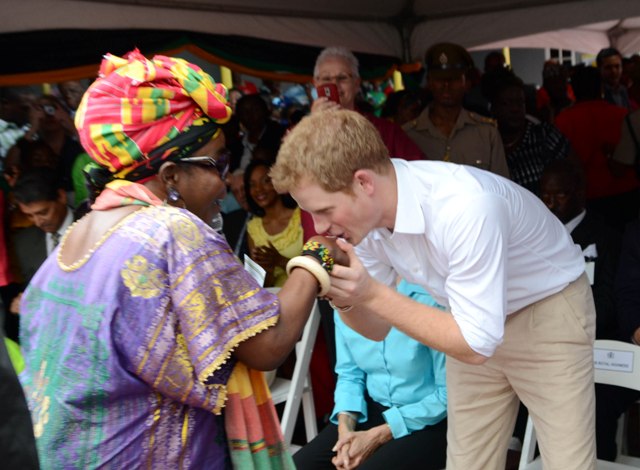 gallery