Nicki Minaj joined her "Give Me All Your Luvin" collaborators Madonna and M.I.A. for an electrifying half time Super Bowl performance on Sunday (Feb 5).
The Young Money rapper made tabloid headlines in the days follow after photos emerged showing her not wearing any underwear.
Nicki Minaj can be seen in her cheerleader outfit strutting around the stage and crouching down. It appears as though she is not wearing any underwear under her fishnets, although it not entirely clear from the photos.
You be the judge.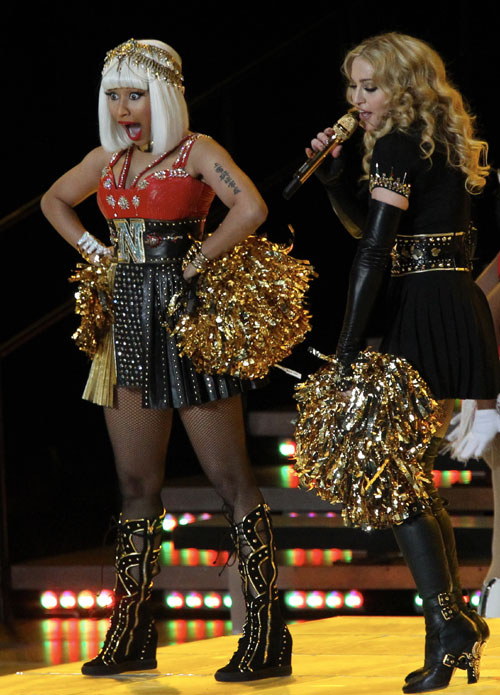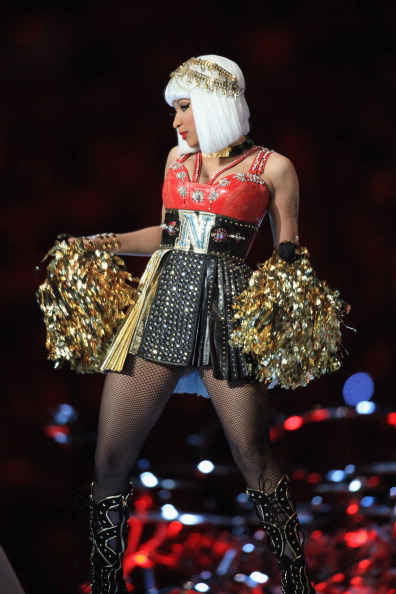 gallery