Home girl Rihanna is in the media spotlight almost everyday since the year start. After repping for Tupac Shakir by getting some new "Thug Life" tattoo, RiRi was spotted out in LA looking pretty.
The fashionista was seen in a pair of Christian Louboutin tape measure sandals while showing off her new white "Thug Life" knuckle tats.
Rihanna is gearing up to launch her own fashion reality TV show in the UK. Rihanna will co-produced the "Project Runway" inspired show that will see 10 contestant vying to be Britain next top designer.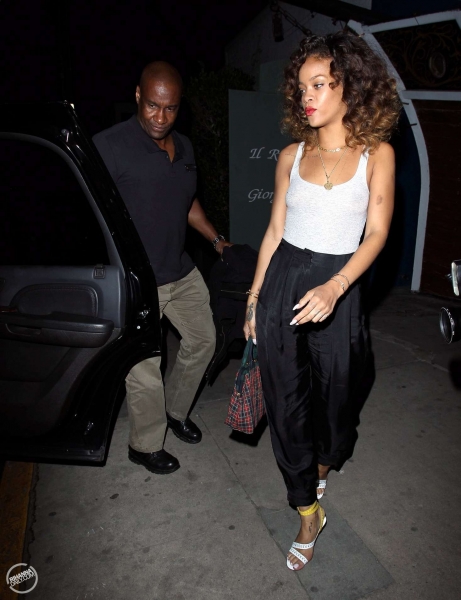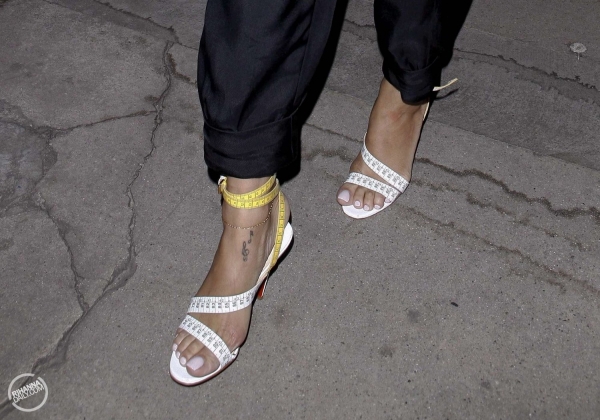 gallery