Kobe Bryant's ex-wife, Vanessa Bryant, scored a three-point shot in their divorce settlement.
According to TMZ, Vanessa is being awarded not only $75 million (estimated as half of Kobe's $150 million fortune), but also three mansions.
The former couple just signed a property settlement that awards Vanessa sole ownership of all three mansions the couple shared in the Newport Beach area, including one that her mom was living in.
The other two, include the mansion that Kobe and Vanessa were living in at the time of their divorce as well as a mansion that Kobe had been building over the past two years.
In exchange for 3 mansions and $75 milli, Vanessa has agreed to keep her mouth shut. No books, no films and no prime time interviews.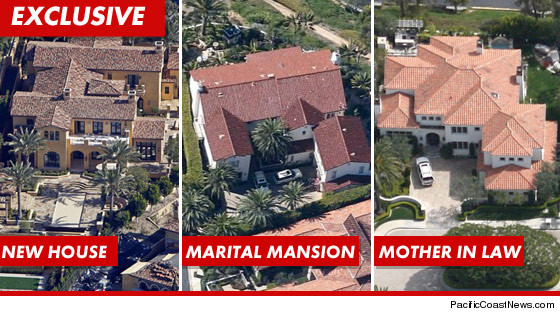 Kobe, meanwhile, is said to be staying in a private villa at a nearby luxury resort.