Soul legend Etta James has died at the age of 73, her longtime friend and manager, Lupe De Leon, confirmed.
According to reports, Etta James, who also suffered from dementia and hepatitis C, died in a California yesterday after a battle with leukemia.
Since March 2010, James has received round-the-clock medical care at her home in Riverside, where she moved in the late 1980s after living in Los Angeles. Family members were told about two weeks ago that James had chronic leukemia.
Etta James, born Jan. 25, 1938 in Los Angeles, and a trio she formed in her mid-teens called "The Peaches" caught the attention of bandleader Johnny Otis, launching her career at an early age. The Grammy Award winner toured with Otis and other artists and recorded for Modern Records until the late 1950s before achieving her greatest success after signing with pre-eminent 1960s blues label Chess Records.
Some of her early hits that were recorded in the 1960s include "All I Could Do Was Cry," "My Dearest Darling," "Trust in Me" and "Don't Cry, Baby."
The rise of Chess Records was the subject of the 2008 movie, "Cadillac Records," in which Beyonce Knowles played the role of James.
Throughout her illustrious career, James opened for the Rolling Stones, won six Grammys, and was voted into the Rock and Roll Hall of Fame.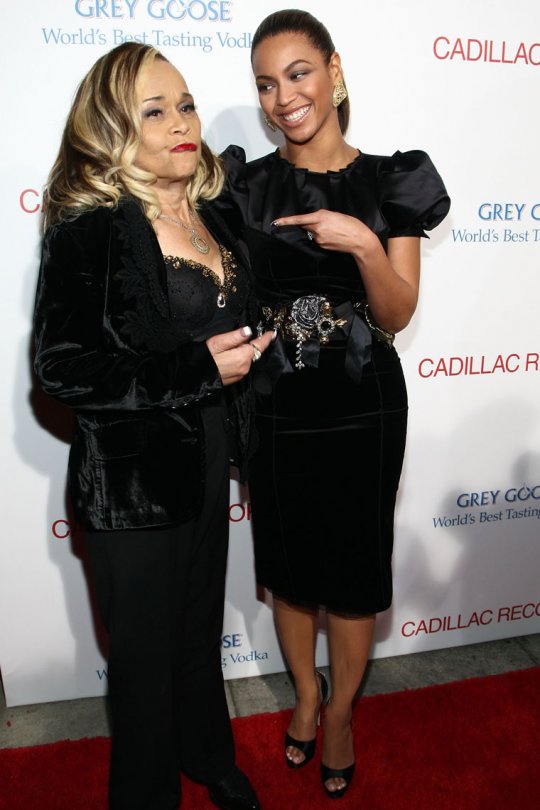 gallery