Rihanna switched it up a little for her new music video "You Da One," the second single off her sixth studio album Talk That Talk.
RiRi release some images from the shoot showing her rocking a short blonde wig, torn denim shorts, patterned leggings, and a white top hat. She held a black cane as she performed scenes in front of a bright pink wall in the visuals inspired by Stanley Kubrick's 1971 film A Clockwork Orange.
The video was shot in London.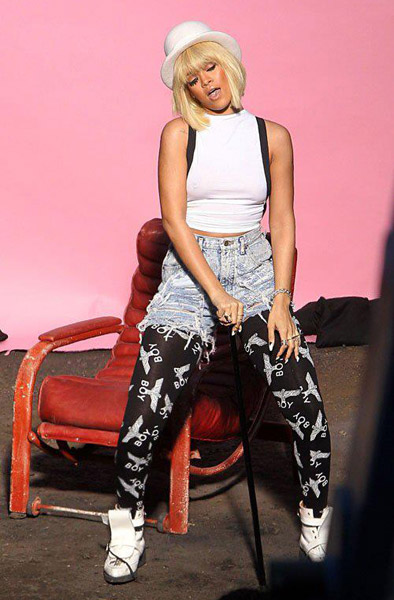 gallery