Gaming giant Electronic Arts (EA Sports) has include Dr. Dre Beats headphones in its VIP packages they sends out to artists including Lil Wayne, Drake among others.
The package is part of the celebration launch of FIFA 12 video game. The follow up to the FIFA soccer franchise came a month after EA Sports released the 2012 edition of its super successful Madden NFL series.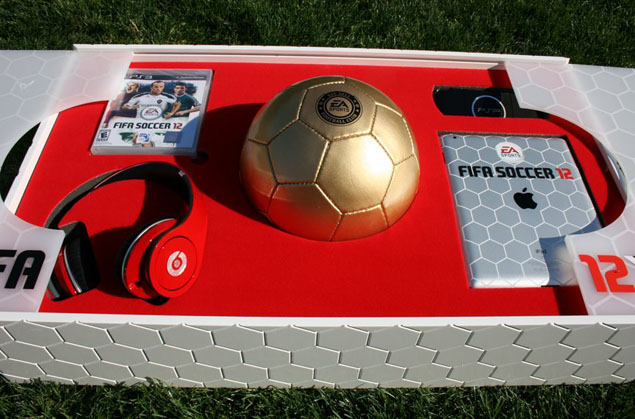 The game incorporates features geared towards delivering "real-world physicality," precision dribbling, and heightened intelligence for CPU players.
The kits also includes engraved iPad, a PSP, a golden soccer ball, and the game itself. The kit was sent to several Hip Hop artists including Lil Wayne, Drake, Wiz Khalifa and those in the sporting world like Kobe Bryant, Ocho Cinco, and Chris Paul.
Fans will be able to win one of the VIP kits at the EA Insider Facebook Page.
FIFA 12 is available for purchase as of Tuesday (September 26).