Nicki Minaj has always managed to grab plenty attention with her colorful wigs.
The Young Money first lady's hairstylist, Terrence Davidson, is dishing on some of the secrets in creating those trendy wigs including the one she wore at the 2011 MTV Video Music Awards.
Davidson said Nicki's VMA's hairstyle was inspired by the Harajuku Barbie love for Tokyo fashion.
"Nicki loves Tokyo fashion and that was the inspiration behind this look," Davidson said. "I just envisioned a hairstyle that I figured the world would embrace. It's crazy how it all works out, I never speak to stylist or see her outfits until the day before or sometimes the day of the event but they always come together."
These days the media sometimes labeled the platinum-selling rapper as "weird," but Davidson calls her a "genius."
"If I had to choose 1 word it would have to be 'Genius' and I wouldn't never use the word 'weird.' She is a true fashion icon."
Davidson revealed many of her wigs are hand dyed to get those vibrant colors, but stop short to let out the secret in creating her famous VMA's wig.
"As a creator I just keep challenging the world to accept something different by letting them know that no shape, pattern or color is out of reach," he disclosed. "Now, as for the wig she wore to the VMA's; let's just say that a magician never reveals all of his secrets."
During her acceptance speach, Nicki Minaj thanked her hairstylist Terrence Davidson for creating her unique hairstyles.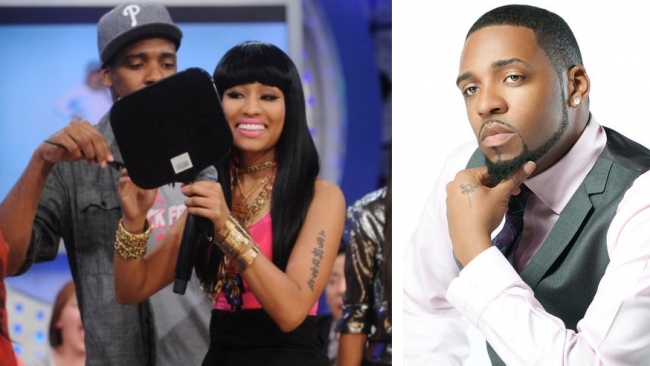 gallery