Rapper/Actor 50 Cent was spotted in Aruba this week for the premiere of his Mario Van Peebles-directed drama Things Fall Apart at the Aruba Film Festival.
The hip-hop mogul appeared a few pounds lighters and sported a longer gelled hairstyle. He had previously shed 54 pounds to play a cancer-stricken football player in the film.
See more photos of 50 Cent new look on next page.
50 Cent rocking new hairstyle at the Aruba film festival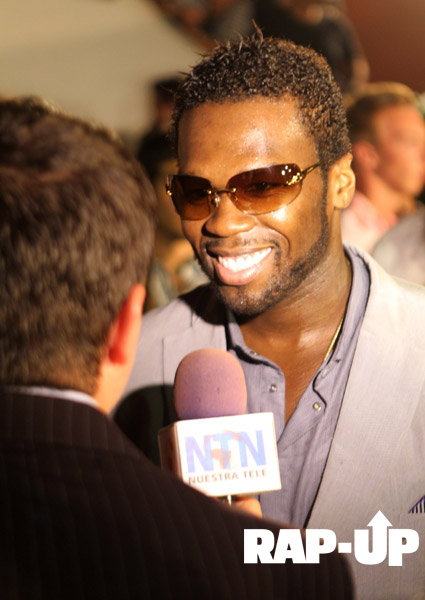 50 Cent rocking new hairstyle at the Aruba film festival