The ever so controversial dancehall star Vybz Kartel is featured on the cover of The Fader magazine annual summer music issue.
Vybz is joined by Atlanta emcee Soulja Boy Tell Em, who is currently filming the remake of Tupac's classic, Juice.
Fader describes Vybz Kartel as, "one of the most famous men in Jamaica, a prominent, powerful artist with steadily brewing controversy."
In the issue vybz Kartel will talk about his new album as well as the real story behind his skin bleaching and obsession with changing up his appearance.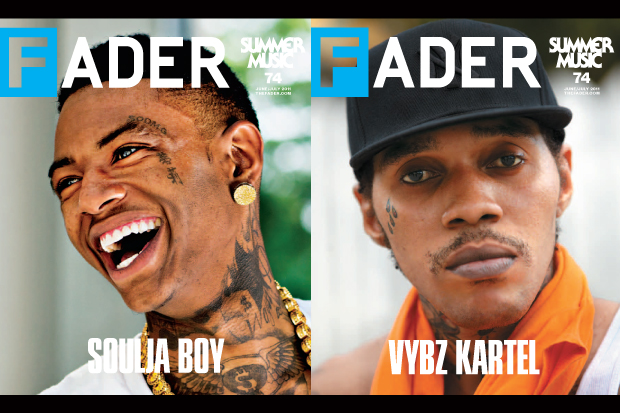 Soulja Boy discuss where he drank lean and smoked pot incessantly, smiled infectiously and talked about how he's been a millionaire since he was a teenager.