Athletes careers are usually over by the time they reach mid 30s, and as such they need to secure their financial future or risk going broke.
Triple world record holder and Olympic gold medalist Usain Bolt is one athlete that is taking the steps to ensure he remains wealthy even after retirement.
Bolt partnership with the innovative Kingston Live Entertainment (KLE) Group has brought forth the Usain Bolt Tracks and Records – Kingston's newest and trendiest place to dine, dance and do just about whatever moves you.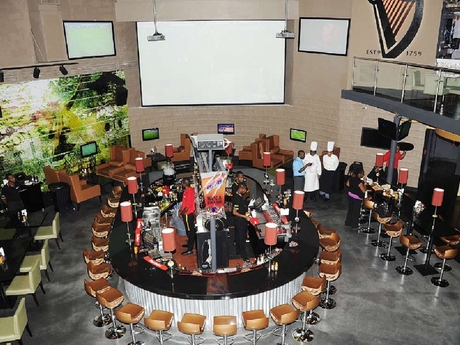 The upscale spot is located in The Marketplace along Constant Spring Road, Usain Bolt's Tracks and Records seems to capture the very essence of the track superstar, with a vibrant and edgy design concept, never-before-seen technology and some of the best food you'll taste anywhere.