Nicki Minaj put on a show for the stars at the much hyped Samsung Infuse 4G for AT&T at Milk Studios in Los Angeles on Thursday (May 12).
Jennifer Hudson, Ciara and Kelly Rowland were among celebs who caught a glimpse of the show. The ladies shared their admiration for one another with Nicki previously tweeting, "Jennifer Hudson is nothing short of the TRUTH."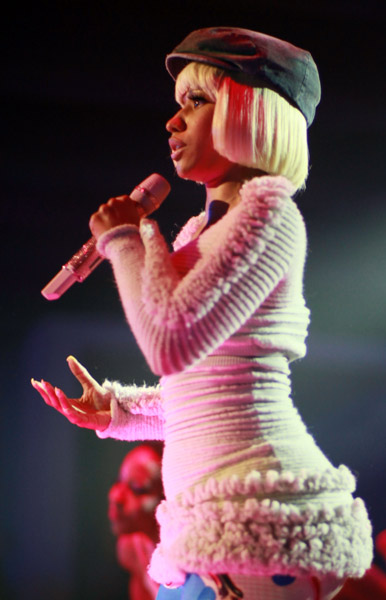 Earlier in the evening, Nicki was honored as NARM's "Breakthrough Artist of the Year" at the 2011 NARM Music Business Convention Awards dinner finale. She will present at the 2011 MTV Movie Awards, airing live on June 5.
See images from the show below.
gallery