Members of popular dancehall group T.O.K along with I-Octane took Vybz Kartel to task over his claims that they all braid their hair.
I-Octane said he have no "control what another artiste chooses to say" but he been growing his locks for many years now.
"I can't control what another artiste chooses to say," I-Octane stated. "But I've been growing my locks for several years now and the people at Jus Natural in Portmore can vouch for that."
The "Nuh Ramp Wid" deejay said his main focus is his music and not what others in the music industry is doing.
"In this industry you come to expect that people will do and say anything. Is music mi a deal with and I won't allow anyone to shift my focus from that. As far as I'm concerned, it doesn't make sense for me to spend a lot of time thinking or even talking about this issue. Jah teach me that you empower what you focus on, and as mi seh, music is my focus. Nobody can draw me out or try to involve me inna mix up. Anyone who has been following my career can look at me through the years and see that my locks grow natural. Its not an overnight thing. As a matter of fact, people a suffer all over the world. Mek wi focus on dem type a tings."
Unlike I-Octane, T.O.K members didn't take the allegations likely. In a Blackberry messenger broadcast, Bay-C said:
"To all who seem to be confused, T.O.K. has never worn extensions. To each his own, it's not for me to judge. Having said that, make it clear … mi a Rasta! Lion of the tribe of Judah! Don't confuse the mane of a lion with the tail of a horse! Bombrush dem!"
Another T.O.K member Alex also categorically deny ever wearing braids.
"To all those who seem confused TOK has NEVER worn extentions in our hair. All of what u see is natural cuz hair tends to grow if u been doing it over 10years. Don't mix we up. Each person is their own boss so u have a choice. We chose natural no horse hair etc. Mi nuh dehhh pon datttt. Straight. Only woman wear extention."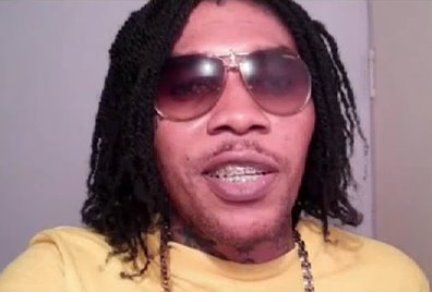 Earlier this week Vybz Kartel came under heavy scrutiny about his new braided hairstyle. The Portmore Empire deejay said he don't know why the brouhaha since other dancehall artists such as I-Octane and T.O.K is wearing braids.
"First off I'd like to say that all the fuss about my hair, as with every other thing that I do has nothing to do with anything except plain old badmind. Because when I was involved in the Ninjaman incident a few years ago, I had in extensions then, why didn't the hullabaloo commence then? Because I wasn't on top so the hating wasn't necessary. When I did "Never Love Another Girl" video in 2005, my hair was permed, why didn't the inquisition commence? Because I wasn't on top so the hating wasn't necessary … What I'm saying is that when you're on top, people find all kinds of faults and flaws to point out in their quest to tear you down but guess what, I couldn't care less what people say or think about Kartel … P.S. Mavado, Elephant Man, Machel Montano (whose hair is done by the same girl who did mine) T.O.K. etc have all had extensions put in. Talk bout that."
Your thoughts below.