Our favourite couple, Beyonce and Jay-Z who rarely hit the red carpet together was the subject of boos from angry paparazzi at the Costume Institue Gala held in honour of the late Alexander McQueen.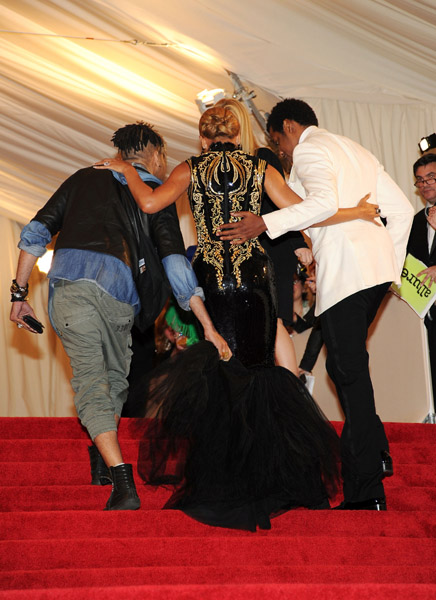 Things started well for the couple until Beyonce began to have great difficulties going up the stepped and decide notto stop for more photos. Paps didn't felt too good about that and started booing the couple.
Beyonce wore a cinched Emilio Pucci dress.
Peep video below