Dancehall Hero Vybz "Michael Cake Soap Jackson" Kartel recently debut his new tattoo.
The new tattoo is a well designed beast looking creature covering a large portion of the deejay's new skin tone. Fans on Kartel facebook fan page are endorsing the new ink.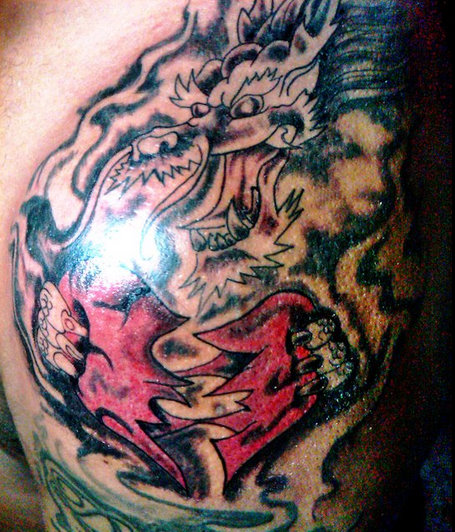 Vybz Kartel did said soon there will be no space left on his skin.