Acer recently launched their new Tablet "Iconia A500," which will compete directly with Apple's infamous iPad.
The Iconia costs an acceptable $449.99 complete with 16GB memory and a microSD card reader. The 10.1-inch tablet runs Honeycomb out of the box and can display 1280×800 video thanks to a 1GHz Tegra 250 processor.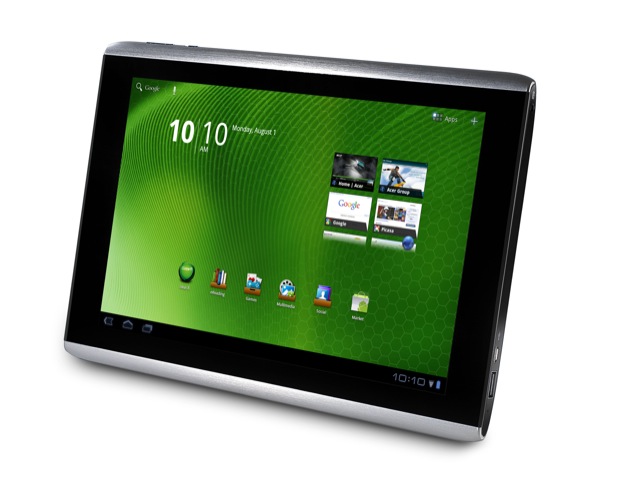 The Iconia is DLNA compliant and Acer is offering video docks, keyboards, and cases to round out the offering. It weighs 1.69 lbs and is .52 inches thick. It will not support Flash out of the box but, like the Xoom, it will support it in a further update.
The Acer Iconia is available for pre order at Best Buy for $499.99