Beauty queen Yendi Phillips recently opens up about a new rounds of rumors circulating regarding image.
Though Yendi said she is unfazed by rumors, the Miss Universe 2010 runner-up admits one in particular bothers her.
Earlier this week details of two rumors landed online suggesting that Phillips is secretly dating dancehall deejay and dancer Ding Dong and that she was injured in a car accident.
Earlier this week a website (Sorry we can't link to) use an image taken at the Youth View Awards in February, where Yendi was presenting the artist/dancer with an award.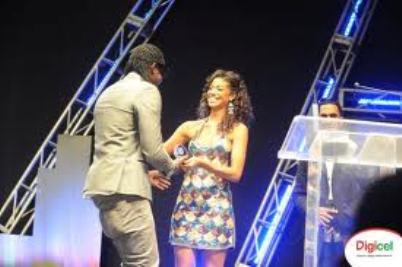 Phillips said of the rumors: "There's nothing really to talk about, it's the most up in the air random rumour."
Another rumor surfaced on Wednesday suggesting that the Jamaican beauty was in a serious car accident. This Phillips admits angered her, given the stress it cause her family and friends. In an interview with the Star paper, Phillips said people were genuinely worried about her.
"There were a lot of people calling me this morning asking if I am okay. The one today upset me because people were genuinely worried."
Beauty queens are known to be plague with rumors and scandals and Yendi Phillips sure have her fair share of media gossip. But the Miss Jamaica Universe said she is not bothered.
"The rumours don't bother me anymore cause I've heard it all now. When you know it's not true, there is nothing to worry about. God is bigger than this and whatever is for me will be because of how I live my life. I don't think it will ever affect my career. Rumours are just simply that. I am not fazed by them."
Yendi Phillips made history last year by becoming the first Jamaican to be crowned runner-up at the prestigious Miss Universe pageant.
Comments below.