Did Willow Smith Tweet An Attack On Chris Brown? That is the question everyone asking.
Roc Nation's 9-year-old popstar, Willow Smith apparently voiced her opinion via Twitter about Chris Brown's recent rant on Good Morning America.
See Tweets below.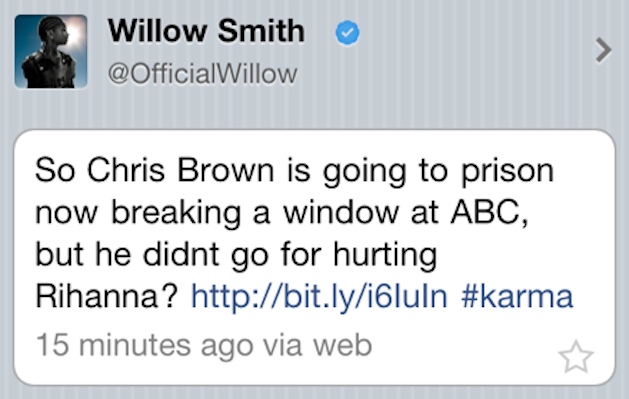 She later Tweet a follow up stating her account was compromise.
The link in her post leads to a site called chris-brown.strangled.net, so maybe everyone should lay up and believe the young star is talking the truth.