Lil Wayne and Nicki Minaj kick off their "I Am Music II" with a bang thursday night in Providence, RI. See below pics of Nicki Minaj showing off her lap dancing skills.
Nicki Minaj performing on stage with that "Toy" raise eyebrows among fans.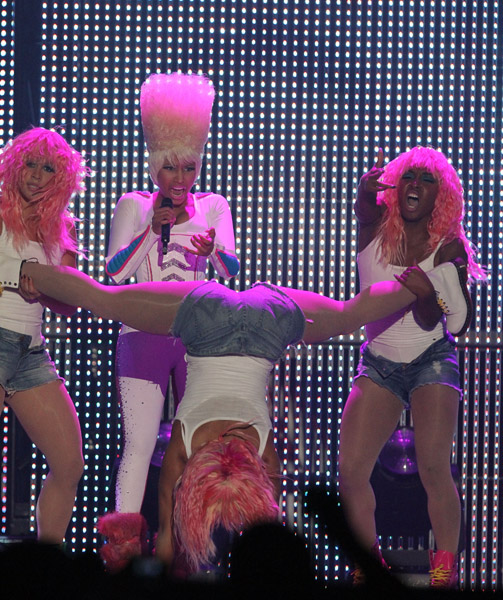 Click here to see the full photo gallery from Nicki Minaj performance.
See video of Nicki Minaj giving fans a lap dance below.