A day after rumors went viral on the web that Young Money's Nicki Minaj is pregnant, reps for the rapper/singer has stepped forward to address the claims.
Gossip site MediaTakeOut published the rumors earlier this week that Nicki Minaj told executives at her Young Moneu label that she is expecting a child. But according to a Nicki Minaj rep, the rumors are totally false and Nicki Minaj is "NOT pregnant."
On Monday, popular urban gossip blog MediaTakeOut reported the rap diva is expecting a child with hype man SB, Safaree. The top story claimed that a "ROCK SOLID insider at Young Money" told them the Harajuku Barbie was pregnant by her hype man and longtime friend.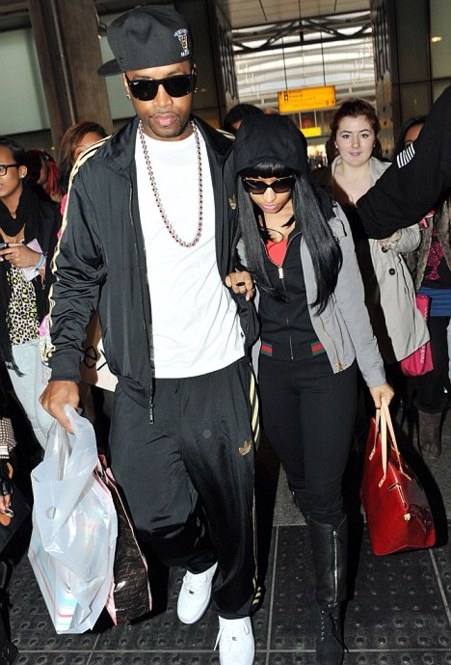 According to the site, the insider continued to say that the "Right Thru Me" singer and Safaree were dumb for making this decision so early in her career, and that the Grammy nominated rapper called a meeting to inform the YM heads of her current condition.
Do you think MediaTakeOut fabricate the story or you think Nicki Minaj is pregnant?
Your thoughts below.