. ..
Reality star Kim Kardashian is being criticised by Nicki Minaj fans for swagger jacking the Young Money fashionista's style for her new "Jam (Turn It Up)" music video.
The reality star turned-singer uploaded her latest photos, in which she bares a strong likeness to Minaj. The reality star completely transformed her look for her new Jam music video, seemingly taking inspiration from the unlikely source of rapper Nicki Minaj.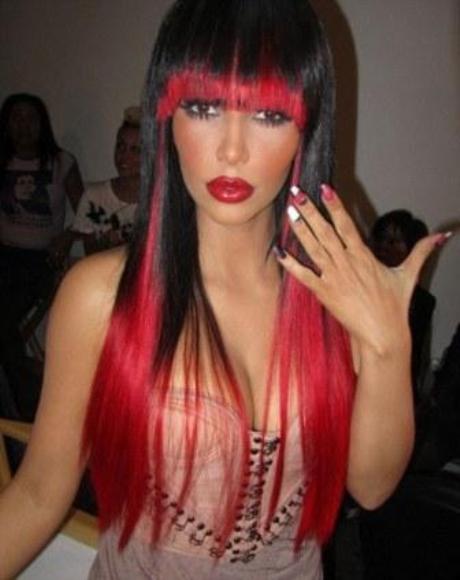 Pulling on a scarlet red and jet black wig, the 30-year-old mogul was almost unrecognisable if it wasn't for her trademark pouty lips.
Kim Kardashian earlier this week drop her first single "JAM" to mix reviews.