. ..
Rap mogul Diddy was photographed getting handcuffed by on-screen police yesterday during the filming of his upcoming appearance on television show "Hawaii Five-O."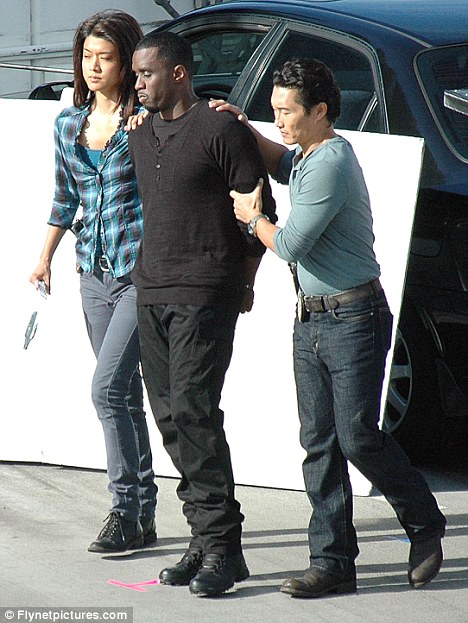 Photos of the rap mogul getting arrested in Hawaii hit the Internet yesterday (March 2) evening.
According to reports, Sean "Diddy" Combs has run into trouble with the law in the past, but this time it was only for TV. The rapper-turned-actor was handcuffed by actor Daniel Dae Kim while filming scenes for his guest appearance on CBS' crime drama series "Hawaii Five-0" in Honolulu, Hawaii, on Wednesday (March 2).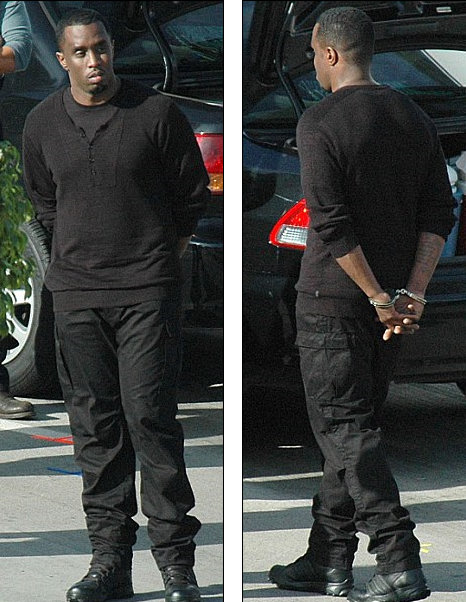 The hip-hop mogul plays undercover cop Reggie Williams who heads to the tropical island to hunt down those responsible for a brutal crime against his family. According to TV Guide, he trained for the role with a real Navy SEAL and participated in weapons training. (Rap-Up)