. width: 250 height: 304″>.
Mega stars Regina Belle and Austrian pop group Air Supply will return to the stage of Jamaica Jazz and Blues Festival on January 28.
According to a Jamaica Observer report, Turnkey Production, the promoters of the Jazz Festival, is upbeat about having Belle on this year's roster.
Walter Elmore, president of Turnkey Productions and executive producer of the festival said that he was very happy to have her on the show and said that jazz enthusiasts will certainly be in for a treat when she hits the stage.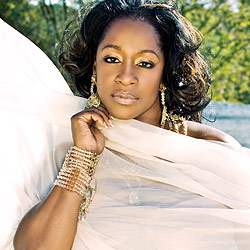 "Regina Belle is a very powerful artiste. She is a songwriter, producer and a wonderful singer with compelling lyrics that resonate with many people all across the world. She is a welcomed addition to the line up for the Jazz festival. She is looking forward to her performance in Jamaica and we are pleased to have her," said Walter Elmore, president of Turnkey Productions.
Air Supply thrilled the Jamaican audience when they headlined the 2008 staging of the festival and had to be brought back to for a one night only concert later that year. Regina Belle was one of the acts who shined in the early years of the festival, performing at the 1997 staging which was held at the Rose Hall Great House.
Other Big stars on this year lineup are listed below.
Paul Peress Project
Brenda Russell
SWV
Laura Izibor
Diana King
Maroon 5
Watch one of Air Supply recent performance of All Out Of Love