. width: 300 height: 316″>.
Barbadian popstar Rihanna tops Billboard's new Social 50 chart, with Nicki Minaj and Eminem also break Top 5 on the chart.
Rappers Eminem and Nicki Minaj along with Rihanna are the first artists to top Billboard's brand new Social 50 chart. Rihanna topped the chart and was followed by Justin Bieber, Eminem, Lady Gaga, and Nicki Minaj.
This new Billboard chart, which is sponsored by SYNC from American Express, takes into account an artist's social media impact by tallying up weekly song plays on MySpace, YouTube, Facebook, Twitter, and iLike.
The number of weekly plays is calculated for Billboard through social music tracking service Next Big Sound. On top of weekly plays the number of views turned fans/friends is also taken into consideration.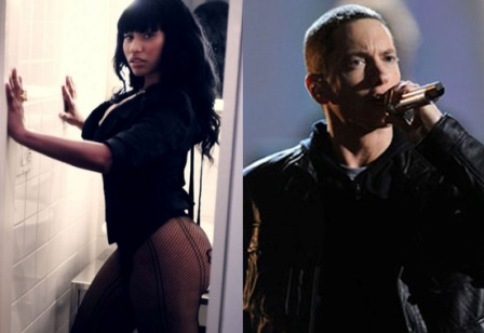 According to Billboard director of charts Silvio Pietroluongo,"the Social 50 provides a weekly snapshot of the artists with whom music fans engage with the most in the social arena, which in today's world is a significant validation of their investment in an act."
"The chart is a logical complement to Billboard's other popularity rankings," Pietroluongo added
Like Billboard's other music charts the Social 50 will also be released weekly.