. ..
As per request from numerous Urban Islandz fans and artists, we are implementing our weekly edition called "Unsigned Hype."
At the beginning of every week Urban Islandz will feature a new and promising artist from inside the Caribbean or the Diaspora. So if you're a new artist or know one then contact us here.
There are a lot of talented young acts from out the Caribbean that need exposure to make it to the top. The Caribbean has over the years produced some of the world's biggest stars and there are much more to come. Rihanna, Sean Paul, Nicki Minaj, Wyclef Jean are all just a few big names that comes to mind when speaking of mega Caribbean stars. But these stars didn't just achieved their glory over night; just ask any one of them and they will tell you it takes hard work and determination.
Being the home of Caribbean entertainment culture, Urban Islandz will play its part in helping to expose some of these young talents that we think are promise and should be given the chance to shine.
This week we bring to you a promising upcoming emcee from out Jamaica who now resides in New York working on his dreams of becoming hip hop next big act. Not long ago a rep for Ikay sent us a few tracks and after listening to them we were so impressed that we decided to feature Ikay on our first week edition of Unsigned Hype.
We took time out to find out from the young underground emcee who hails from Portland what's going on now and how the future looks. See our questions and answer below.
Before we get into it peep one of Ikay track called Bars Of Pain.
1. Tell us about growing up in Jamaica, why you migrate to the states and where your living now?

Ikay: We all know that growing up in Jamaica can get very hard at times as a result of political unjust, over the years Jamaica economical system has been failing and it's getting worse every passing day. Don't get me wrong! Jamaica will always be m favorite place in the world but I gotta get up out of there for a while to seek better opportunities to provide for my family. That's the reason why I migrated to the U.S and took up residence in Queens, New York.

2. Are signed to a label now? Tell us more about that aspect of your career.

Ikay: Right now I'm independent, doing very well on the underground market since I've released my "This Is My Life Vol. 1 (Mixtape)" which is hosted by Nu Jerzey Devil (from out The Game label), basically this mixtape was released in the summer of 2009 and consists of tracks from like five years back when I was just starting out on my musical career, this mixtape also consists of a combination of more recent tracks. Right now I'm currently promoting my first official single which is titled "Bars Of Pain" This is a very motivational record. The reason my I choose this song as a single is because I feel like the world needs a record like this right now. The people need some form of hope despite of all the negativity that's going on in the world right now. "Bars Of Pain" was designed to motivate individuals.
3. What inspired you to choose music as a define career path rather than a 9 to 5?

Ikay: Music is like women, you can't live without it and from you got the talent, why not execute it. Don't get me wrong though; I do got my education… Mama ain't raised no fool.
4. I notice most of your lyrics have a conscious message, do you write your own lyrics?

Ikay: Yes! I write my own lyrics, some people may not know this but I produce my own music. I got a particular taste in beats in which now a days producers lack so I guess I gotta make my beats in my own creative way. By the way shouts out to Timeless Beats who assisted me in the production of the "Bars Of Pain" track.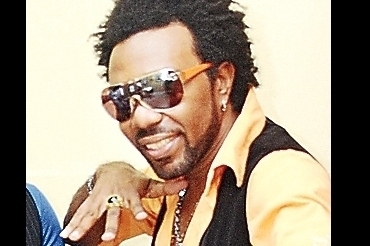 5. What motivates you to choose to become an hip hop emcee rather than a dancehall deejay or reggae singer?

Ikay: Well I started out as a dancehall deejay doing lyrical battles on the corners down St. Bess (St. Elizabeth, Jamaica), I met my best friend Zala in a lyrical battle at my high school (St. Elizabeth Technical High). I remembered that day like it was yesterday, crazy amount of people came out to watch us battle. After the battle Zala said to me "Let come together and make some music" and we've been good friends and making music ever since. I must admit that Zala is more talented than me on the dancehall side… trust me when I say Zala is going to be the future of reggae music, just watch out for him.
The real reason why I made the switch from being a dancehall deejay to being a hip hop artist is because I want to reach more audience, You know most of the world don't understand when I speak Jamaican creole so I just decided to do the hip hop thing, besides Zala got the dancehall thing locked.

6. What can we expect from Ikay in the future?

Ikay: Just expect more good music, I got the "This Is My Life Vol. 2 (Mixtape)" with Nu Jerzey Devil coming out in 2011, this project is going to be epic. Just released the first track off this mixtape too, the title of this track is call "The Journey". Here's my ReverbNation for this record link where you can listen and download this song for free.
www.reverbnation.com/iamikay#!/artist/song_details/5473283

7. What was your first successful single and tell us more about that single?

Ikay: Well "Bars Of Pain" is my first official single, It's doing very well on the underground market, right now I'm just trying to get it out there on the mainstream market. But so far I've been getting plenty of good responses about the record, including from you guys (ha ha ha). I got big plans for this song though, I'm currently negotiating some promotional deals for this record.
8. Tell us about your upcoming album Families Ties and the This Is My Life Vol 2. Mixtape?

Ikay: Well "Family Ties" is going to be my debut album, did like 3 tracks for this album so far. I'd like to take this album in more of a street conscious direction, I want fans to feel like they taking a ride through Kingston, Jamaica when they're listening to this record.
Well my "This Is My Life Vol. 2 (Mixtape)" is just showcasing the new creative state of mind that I'm in right now, when this mixtape drop you can actual hear where I've matured as a artist and as a producer. As you may know that my previous mixtape is just a compilation of tracks that I did when I was just starting out as a rapper, they are tracks that I did when I was 15-16 years old. The "This Is My Life Vol. 2 (Mixtape)" is me finally finding me and establishing what I really want o do in this music industry.

9. Tell us why fans should buy Ikay music?

Ikay: If you're going through some form of predicament and need some form of motivation, then just play one of Ikay's record. My music was designed to inspire others and educate individuals about the fundamentals of life.
To show Ikay your support leave a comment below and refer him to your associates.
For more information on Ikay and more of his work see the links below.
www.iamikay.com
www.myspace.com/iamikay
www.facebook.com/iamikay
www.reverbnation.com/iamikay
www.rhapsody.com/ikay
www.ilike.com/artist/Ikay
www.youtube.com/WeAreCrynation