Reggae superstar Buju Banton was release on bail Wednesday (November 10) in Florida.
Stephen Marley posted bail for Buju two weeks ago using his South Florida home as collateral. Banton exits Pinellas County Jail with a sigh of relief but decline to comment on his temporary freedom.
Conditions of Buju's release includes, paying a private security detail to guard him 24 hours a day, signing an extradition waiver, ensuring his return if he does flee the US, wearing an electronic monitoring device and posting a $300,000 bond.
Buju Banton defense attorney David Oscar Markus said, "We're thrilled that Buju will have some time to regroup before we try this case again."
Banton whose real name is Mark Myrie was held without bail since his arrest in December of last year. A federal judge declared a mistrial Sept. 27 after jurors couldn't agree on a verdict.
Two men indicted along with Banton, including the singer's driver, have pleaded guilty and are awaiting sentencing.
Banton maintains he was set up by a well-paid government informant.
But the prosecution argued that recorded conversations showed Banton was an experienced cocaine trafficker who was trying to invest in another deal.
Buju Banton new trial is set to begin in February 2011.
Image of Buju Banton Leaving Jail Covering head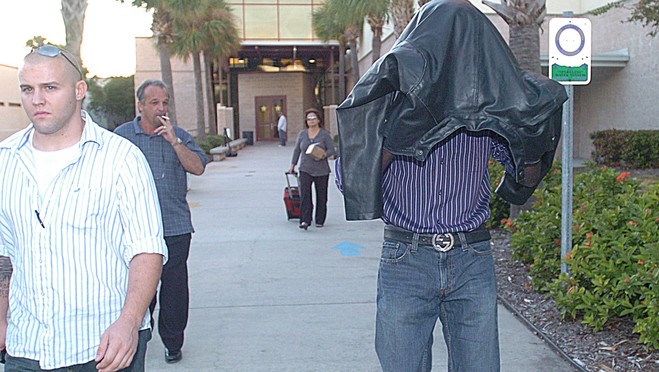 Stephen Marley and David Markus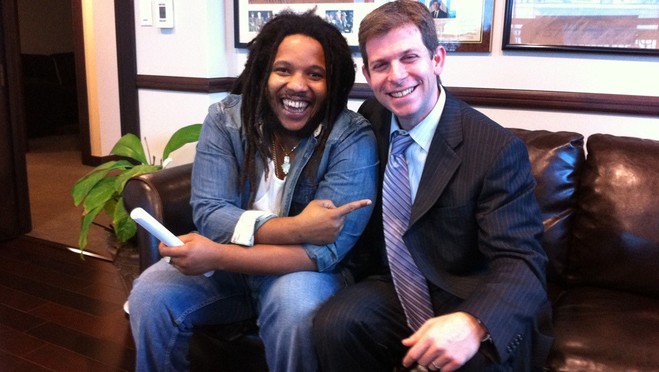 Your comments below