Bajan pop princess Rihanna and her Baseball boyfriend Matt Kemp left London for Paris yesterday and made the most of being in the romantic capital by going for dinner at the Chateaubrian restaurant.
The couple seemed to have a good time at the Miu Miu after party until an unknown guest plonked herself between them, looking at the pictures they tried to seem entertain but were obviously keen to spend time together.
RiRi was looking stunning in a floral dress, which we think looks hot but was criticised by some fans for some awful ankle socks and she has also come under fire for choosing to wear a white fur stole.
Click page 2 for more images of RiRi and Matt in Paris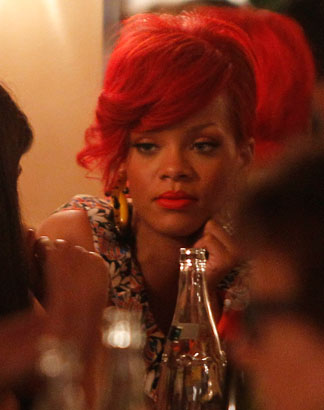 Click page 3 for more images of RiRi and Matt in Paris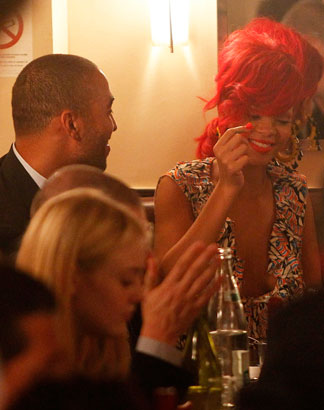 Click page 4 for more images of RiRi and Matt in Paris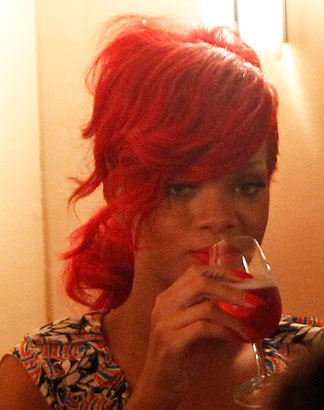 Click page 5 for more images of RiRi and Matt in Paris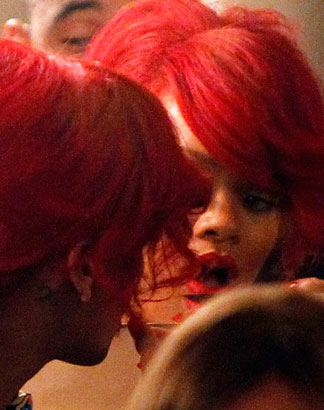 Click page 6 for more images of RiRi and Matt in Paris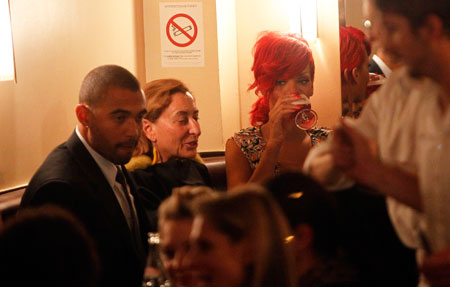 Click page 7 for more images of RiRi and Matt in Paris