There are growing talks in the Caribbean community home and abroad about which Caribbean artists have the most swagger, Urban Islandz called it the Island Swagger. So we will have a vote off for our top five picks. If you think your artist should be on this list let us know. Below is our top five male Caribbean artists with the most Island Swagger. So let us know which five females you think should be on the list of top female Island Swaggers.
1 Sean Paul
Arguably Sean Paul is the top dancehall artist over the last decade and is continuing to shine worldwide. Sean Paul came to light in the mid to late 1990's, but it was his "Dutty Rock" album in 2001 which launched him into a mega star. Since then Paul has cemented himself as one of Jamaica's music greatest. Wherever the "Gimmi Di Light" star performs, he trumps out vocals in a deep Jamaican dancehall dialect with a killer swagger. Despite his success, Sean Paul is often stereotype by some dancehall personalities for his uptown upbringing. If you think S Peezzy shouldn't be on the swagger list then let us know in the comments below.
2 Agent Sasco aka Assassin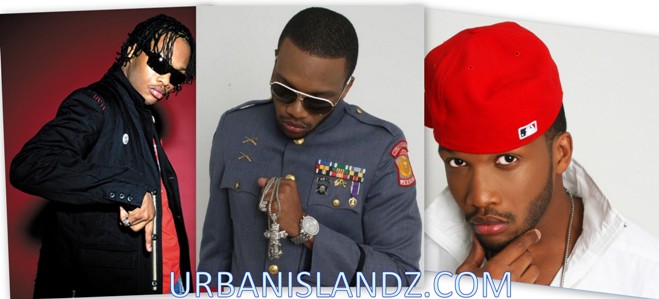 Agent Sasco formerly known as Assassin is the man with the biggest self confidence in dancehall. Better known for spitting lyrics that will have you guessing. Assassin's real name Jeffrey Campbell came to light in 1999 where he wrote the lyrics for Spragga Benz "Big Up all the Shottas" on the Street Sweeper riddim. Since then Jeffrey has propelled into one of dancehall music heavy weight and can seriously contend with many veterans. Sasco is often criticized for boasting what some called a high ego, but we call it a killer swagger. If you think Agent Seezzy shouldn't be on the swagger list let us know.
3 Machel Montano
Hailing from soca nation Trinidad, Machel is one of the hottest soca musician of the Caribbean ever. There simply can be no carnival without Machel Montano, else the vibe will not be the same. Montano start singing soca from he was a child waaay back in the 1980's, where he won several contests in his homeland. But it wasn't until in the late 1990's Montano became a worldwide mega star. He can be credited as the man who take soca music to the mainstream. But Montano is also known for his ever swaggering lifestyle. This guy will rock a suite to Shaggy and friends concert and then rock Jeans and Fitted to perform in DC. Now if you think Machel Monteezzy shouldn't be on the swagger list then you know what to do.
4 Iyaz aka Rude Bwoy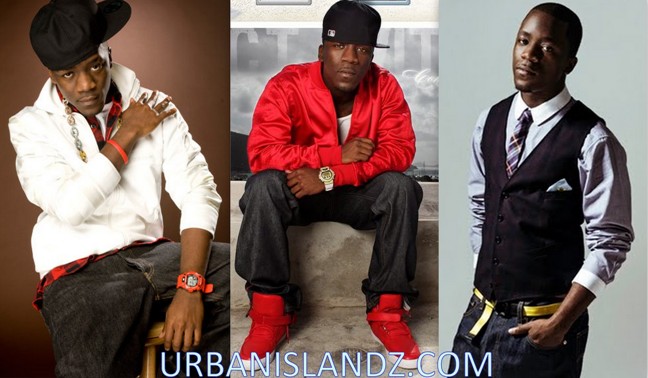 Iyaz is probably the newest Caribbean superstar, and we telling you this kid is killing them. The 'Replay' hit maker who hails from the British Virgin Island has been blazzing up the Billboard charts since his debut. Iyaz real name Keidran Jones was founded by fellow reggae pop singer Sean Kingston on Myspace in 2008. Iyaz dubbed himself as the 'Rude Bwoy' is also known for ever swaggering whenever you see him. By no doubt this kid is a strong contender for the top male caribbean artist with the most swagger. But then again if you think Iyeezzy shouldn't be on the list say it.
5 Shaggy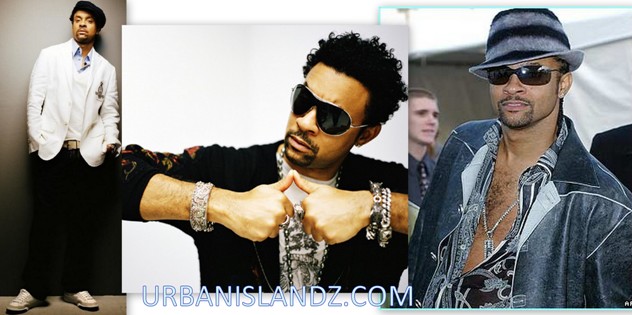 Just in case your wondering, we are not talking about shaggy from Scooby Doo. We are talking about Mr Lover himself, the one and only Shaggy. Dubbed himself the Mr Lover of dancehall, Shaggy not only sealed his place in dancehall history with his album "Hot Shot" which was released in 2000 and peaked at number one on Billboard hot 200 albums. These days Shaggy is more known for his charitable work, but is still pleasing his legion of female fans wherever he goes. Many caribbean artists can take note from Shaggy ever swaggering style. But then again some may disagree, so if you think Shaggeezzy shouldn't be on the swagger list state your claim.
There are several artists who are worthy to be on this list but sorry we only have space for five. This is no diss to other artists because Caribbean artists have the most swagger. So big up everyone who is maintaining that island swagger.
Vote for your artist on Poll to your right in sidebar.