Young Thug is raising a lot of eyebrows in the hip hop community again.
The Atlanta trap rapper posted a photo of himself and rapper Rich Homie Quan on Instagram and some of his fans are asking for an explanation.
SEE ALSO: Young Thug Came Out, First Gay Thug Trap Rapper [VIDEO]
"Me and my hubbie!!! @richhomiequan 4life udigg," Young Thug captioned the photo.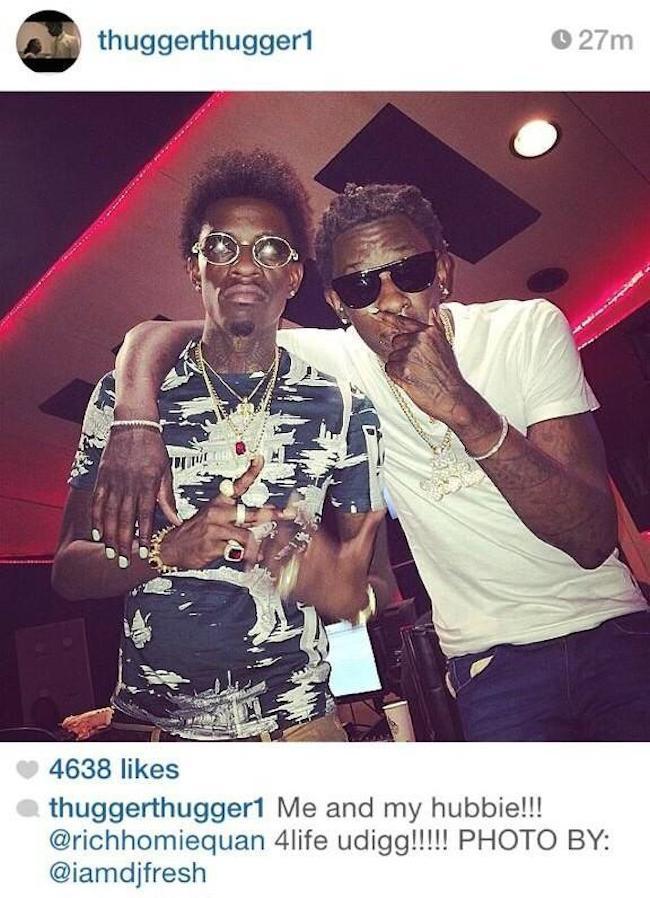 The photo and caption sparked a lot of backlash on Instagram on Twitter with some fans saying Young Thug is a gay rapper.
https://twitter.com/LuhAsia/statuses/504382880299376640
This tweet was retweeted alomost 3000 times.